The Cast of Hawaii Five-O: Who's Who in the Hit Crime Drama?
The Cast of Hawaii Five-O: This is a crime drama series set in Hawaii about an elite state police task force led by Steve McGarrett (Jack Lord). The original series ran from 1968 to 1980 with Lord as Steve McGarrett. For its 2010 to 2020 reboot series, Alex O'Loughlin took on this role alongside Scott Caan as Danny "Danno" Williams, Daniel Dae Kim as Chin Ho Kelly, Grace Park as Kono Kalakaua, amongst many other actors who joined or left during its run.
In this article, we will look at some of the main cast members from the reboot series and their roles on it.
Alex O'Loughlin as Steve McGarrett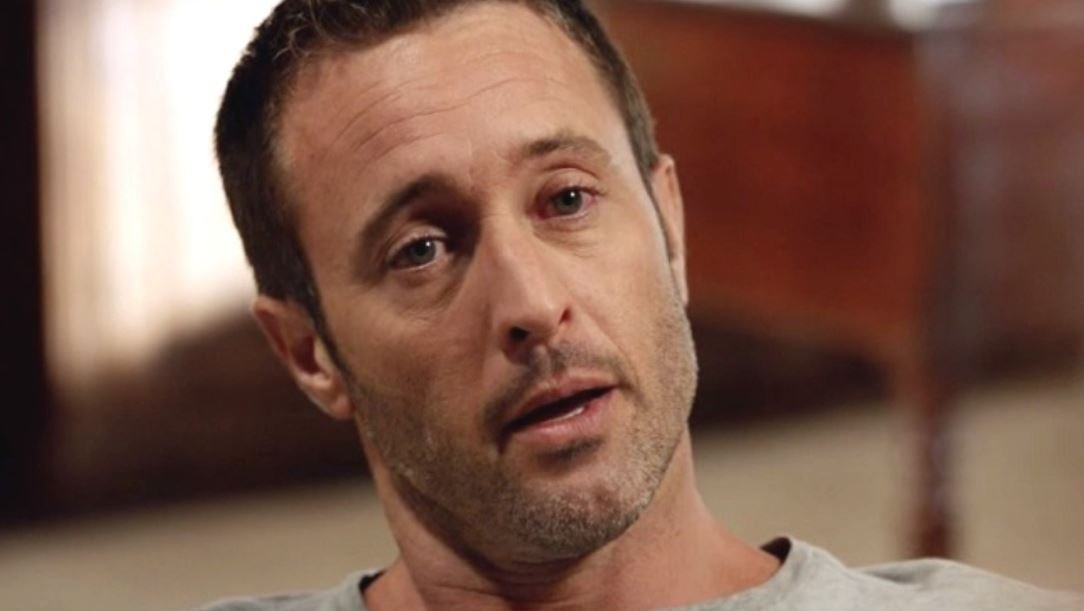 Alex O'Loughlin is an Australian actor best known for portraying Steve McGarrett, a former Navy SEAL who leads Five-O task force. McGarrett is known as an experienced and dedicated policeman but often clashes with Danny over their differing approaches to solving cases; additionally he has an incongruent relationship with his family – particularly Doris who once worked at CIA.
O'Loughlin appeared in all 240 episodes of Hawaii Five-O and directed three episodes over its final two seasons2. Additionally, he appeared in crossover episodes with Magnum P.I. which features some characters from Hawaii Five-O3.
Scott Caan as Danny "Danno" Williams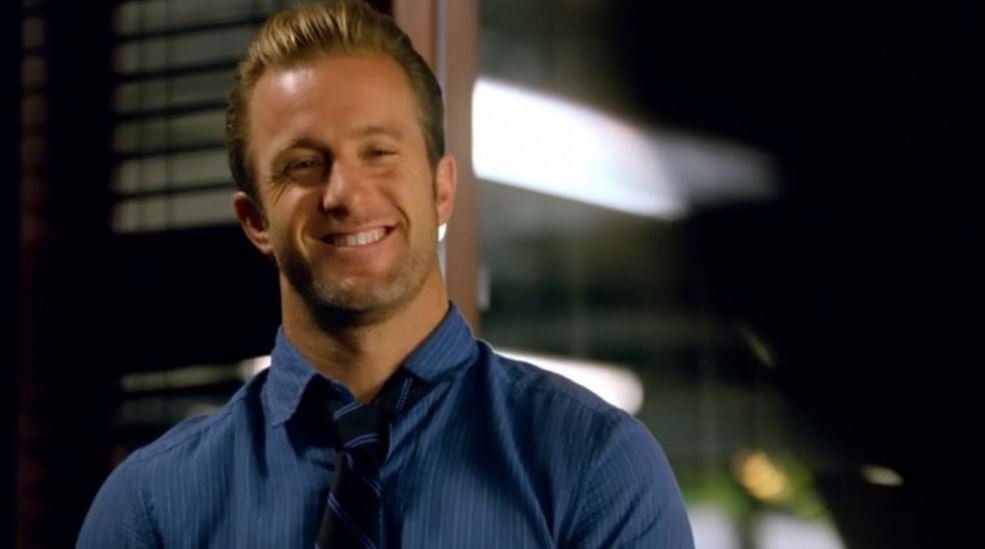 Scott Caan is an American actor best known for portraying Danny "Danno" Williams, one of McGarrett's partners on Five-O. Danny is known for being both sarcastic and loyal in his service of McGarrett; often criticizing McGarrett's reckless actions as well as Hawaii culture. Additionally, Danny shares custody with Rachel of their daughter Grace whom they both share custody over.
Caan appeared in all 240 episodes of the series and wrote four episodes during its initial six seasons, earning himself nominations for several Golden Globe Awards, including Best Supporting Actor (Limited Series or Miniseries or Television Film) including his Golden Globe nod as Danny.
Daniel Dae Kim as Chin Ho Kelly
Daniel Dae Kim was an award-winning Korean-American actor best known for playing Chin Ho Kelly on Five-O. Chin was wrongfully accused of corruption and joined Five-O in order to clear his name; using his knowledge and connections across Hawaii he often helped solve cases and find resolution. Chin had an intense romantic interest named Malia whom he later married.
Kim appeared in 168 episodes from seasons 1 through 7. After departing after a disagreement over pay parity with O'Loughlin and Caan, Kim later became Dr. Jackson Han on another series titled The Good Doctor.
Grace Park as Kono Kalakaua
Grace Park, an actress from Canada-America, played Kono Kalakaua on Five-O. Kono was once an accomplished surfer who joined Chin's cousin Chin as Chin's cousin Chin's younger cousin on Five-O as its youngest member as their rookie cop, often going undercover or using physical abilities to catch criminals. Additionally, Kono had an onscreen romance with Adam Noshimuri (the son of former Yakuza boss).
Park was seen in all 168 episodes from season one through season seven of this show from season 1-7, leaving due to contract disputes with O'Loughlin and Caan over pay parity issues4. She later went on to star as Katherine Kim in another series called A Million Little Things4.
Other Cast Members of Hawaii Five-O
The reboot series also featured other cast members who joined or left Five-O throughout its run, such as:
Chi McBride plays Lou Grover, an ex-SWAT commander from Chicago who becomes part of Five-O's team in season 4.
Masi Oka is Max Bergman, an eccentric medical examiner who joins Five-O until season 7. Jorge Garcia portrays Jerry Ortega, an influential conspiracy theorist whom Chin befriends early in season 5. They become unofficial members of Five-O in season 5.
Ian Anthony Dale plays Adam Noshimuri, Kono's husband and a former Yakuza member who joins Five-O officially during Season 8.
Kimee Balmilero will reprise her role of Noelani Cunha, a medical examiner who takes over for Max in Season 8.
Meaghan Rath plays Tani Rey, an ex-police academy cadet who joins Five-O in season 8.
Beulah Koale reprised her role of Junior Reigns from season 8 of Five-O. Reigns is an ex-Navy SEAL who joins Five-O and joins their team.
Katrina Law plays Quinn Liu, an ex-Army CID officer who joins Five-O's team during season 10.
FAQ: The Ultimate Guide to Your Questions
Q: When did Hawaii Five-O begin and end?
A: Hawaii Five-O's reboot series premiered on September 20, 2010 and ended April 3, 2020 after 10 seasons and 240 episodes.
Q: Why did Daniel Dae Kim and Grace Park leave the show?
A: Daniel Dae Kim and Grace Park left the show after season 7 due to an ongoing contractual disagreement regarding pay parity with Alex O'Loughlin and Scott Caan, whereby they reportedly requested equal pay but were given 10-15 percent less than what their co-stars received.
Q: Does Hawaii Five-O depict real events?
A: No, Hawaii Five-O isn't based on any real events; rather it is a fictional series that follows an elite state police task force in Hawaii. Some episodes may however draw inspiration from events or crimes which happened there or elsewhere.
Q: Is Hawaii Five-O connected with Magnum P.I.?
A: Yes, Hawaii Five-O is linked with Magnum P.I., a spinoff series featuring Thomas Magnum as a private investigator living in Hawaii. Both shows share characters and locations, and have even seen crossover episodes such as Kamekona being an informant in Magnum P.I.
Q: Where can I watch Hawaii Five-O online?
A: Hawaii Five-O can be watched online through various streaming platforms, such as CBS All Access, Netflix, Hulu and Amazon Prime Video – however its availability will depend on your region and subscription plan.
Stay tuned to CHOPNEWS for the latest scoops and updates of Business News, Sports News, Technology News, World News and Entertainment News.
Suspiria Remake Cast: Who's Who in the 2018 Horror Film
Suspiria Remake Cast: Suspiria is a 2018 supernatural horror film directed by Luca Guadagnino and inspired by Dario Argento's 1977 Italian film of the same name. Dakota Johnson stars as an American dancer who enrolls at an elite dance academy in Berlin only to find that it is run by an underground coven of witches.
Tilda Swinton appears as three distinct roles – Tilda Swinton playing lead choreographer for the academy; psychotherapist (played by male psychotherapist), coven leader – in her three different roles. Mia Goth, Elena Fokina Chloe Grace Moretz Angela Winkler Ingrid Caven Sylvie Testud Renee Soutendijk also makes appearances in this version.
Dakota Johnson portrays Susie Bannion / Mother Suspiriorum
Dakota Johnson is best-known for her portrayal of Anastasia Steele in the Fifty Shades of Grey franchise, although she has also appeared in films such as The Social Network, Black Mass, How to Be Single and Bad Times at the El Royale. In Suspiria, she plays Susie Bannion from Ohio who auditions and joins Berlin's Markos Dance Academy where Madame Blanc (Swinton), its artistic director, soon becomes her mentor and becomes more impressed by Susie's talent and intuition than she anticipated.
However, she begins experiencing disturbing visions and nightmares and finds out that the academy is hiding a dark secret. Soon she realizes she may be the reincarnation of one of the Three Mothers; ancient witches known to dominate darkness.
Tilda Swinton stars as Madame Blanc, Mother Helena Markos and Dr. Josef Klemperer respectively in this play.
Tilda Swinton is an Academy Award-winning actress who has collaborated with director Luca Guadagnino on multiple movies such as I Am Love, A Bigger Splash and Call Me by Your Name. She has become well-known for her diverse and captivating performances in films like Orlando, The Chronicles of Narnia, Michael Clayton, We Need to Talk About Kevin, Snowpiercer, Doctor Strange and Okja.
Suspiria gives her three distinct roles to portray
Madame Blanc, Mother Helena Markos, and Dr. Josef Klemperer. Madame Blanc is the artistic director for Markos Dance Academy and powerful witch who leads its coven; she takes an interest in Susie to groom her as her successor. Mother Helena Markos is the founder of the Academy and oldest living witch.
She claims to be Mother Suspiriorum and demands sacrifices from other witches in order to extend her life. Dr. Josef Klemperer (portrayed by Swinton), was initially introduced as Patricia (Moretz). Patricia then revealed the truth about witches at her former academy – prompting Klemperer to investigate it further and rescue Susie from its clutches. Klemperer is known in this role by its full name of Lutz Ebersdorf.
Mia Goth, an English actress and model, first made her debut in Lars von Trier's Nymphomaniac. Since then she has featured in films like Everest, A Cure for Wellness, High Life and Emma as well as playing Sara Simms from Suspiria; an acquaintance and roommate of Susie at the academy who becomes suspicious of its activities after witnessing some strange occurrences at school; initially dismissive of Patricia's claims about witches but eventually becomes involved herself with uncovering its secrets with help from Dr Klemperer only to become trapped herself by them all!
Elena Fokina as Olga Ivanova
Elena Fokina, a Russian dancer and actress, makes her film debut in Suspiria as Olga Ivanova – another student at the academy who is close with Patricia and Sara; after Patricia goes missing she becomes angry with Madame Blanc and accuses her of witchcraft; storming out of rehearsal only to be trapped in an invisible force whose movements mirror Susie's dance movements, contorting and mauling her horribly until finally being brutally disfigured and maimed by it.
Chloe Grace Moretz plays Patricia Hingle
Chloe Grace Moretz, known by many as Chloe Moretz, first achieved prominence as a child star in films like Kick-Ass, Let Me In, Hugo and Carrie. Later she made appearances in films such as If I Stay, The Equalizer The 5th Wave and Neighbors 2: Sorority Rising. Moretz portrays Patricia Hingle from Suspiria who becomes paranoid and terrified of witches; confides in Dr Klemperer about her feelings before leaving her diary with him drawings and notes about their coven; eventually being captured and killed by them using body parts from Patricia.
Angela Winkler portrays Miss Tanner
Angela Winkler is a German actress known for appearing in such movies as The Lost Honor of Katharina Blum, The Tin Drum, Benny's Video and Clouds of Sils Maria. In Suspiria she plays Miss Tanner – one of Madame Blanc's loyal disciples at the academy and one of its matrons responsible for students training and discipline – while helping prepare Susie for ritual.
Ingrid Caven was chosen as Miss Vendegast
Ingrid Caven is a German actress and singer best known for her roles as Miss Vendegast in Suspiria. In this movie she played one of its matronly figures who supported Mother Markos over Madame Blanc – as one of its oldest members and an advocate of Mother Markos over Madame Blanc.
Sylvie Testud plays Miss Griffith
Sylvie Testud is an award-winning French actress, writer, and director. Her performances can be found in films such as Murderous Maids, Fear and Trembling, La Vie en Rose and Lourdes; for Suspiria she played Miss Griffith, an unhappy matron of an academy who attempts suicide by stabbing herself in the neck; she survived only to be fatally shot by Mother Suspiriorum later.
Renee Soutendijk plays Miss Huller
Renee Soutendijk is a Dutch actress known for appearing in films such as Spetters, The Fourth Man, Eve of Destruction and The Girl With Red Hair. In Suspiria she plays Miss Huller who is one of a few witches who vote for Madame Blanc over Mother Markos.
Jessica Harper as Anke Meier
Jessica Harper is an American actress and singer best known for her portrayal of Suzy Bannion in the original Suspiria. Additionally, she appeared in films like Phantom of the Paradise, Shock Treatment, Pennies from Heaven and Minority Report. In Suspiria she plays Anke Meier – Dr. Klemperer's wife who disappeared during Nazi rule – who appears in visions to him on ritual night before leading him there; later it turns out she was just an illusion created by Madame Blanc to lure him there.
FAQ: The Ultimate Guide to Your Questions
Q: What is Suspiria About?
A: Suspiria is a horror film set in Berlin where an academy run by a coven of witches uses its students for sinister ends. Susie Bannion discovers she may be the reincarnation of an ancient witch with potential power to challenge their leader and the coven's leader, however the plot thickens with more shocking discoveries about Susie being part of this group of evil.
Q: Are the events depicted in Suspiria based on actual incidents?
A: No, Suspiria isn't based on a true story; rather it draws its inspiration from Dario Argento's 1977 film of the same name made loosely on Thomas De Quincey's essay called "Suspiria de Profundis." De Quincey's essay contains a section called "Levana and Our Ladies of Sorrow", which introduces the Three Mothers – powerful witches who dominate darkness.
Q: How Does Suspiria End?
A: Suspiria's story concludes with a bloody ritual where Mother Markos attempts to transfer her essence into Susie; however, when Susie discovers she was really Mother Suspiriorum she kills Mother Markos and most other witches involved with the coven while sparing Madame Blanc who tried to protect her and some students unaware of its activities. Later she visits Dr. Klemperer who witnessed this act and erases his memories of both his wife and the academy telling him it would all come together in one piece so he may finally rest peacefully before leaving him in peace.
Stay tuned to CHOPNEWS for the latest scoops and updates of Business News, Sports News, Technology News, World News and Entertainment News