These robots use machine learning, fuse data from 3D Lidar, and cameras to have an understanding of the external world. Snapdeal is looking to test robots for the last-mile delivery of packages within residential and commercial complexes.
Snapdeal tests robots for last-mile delivery of packages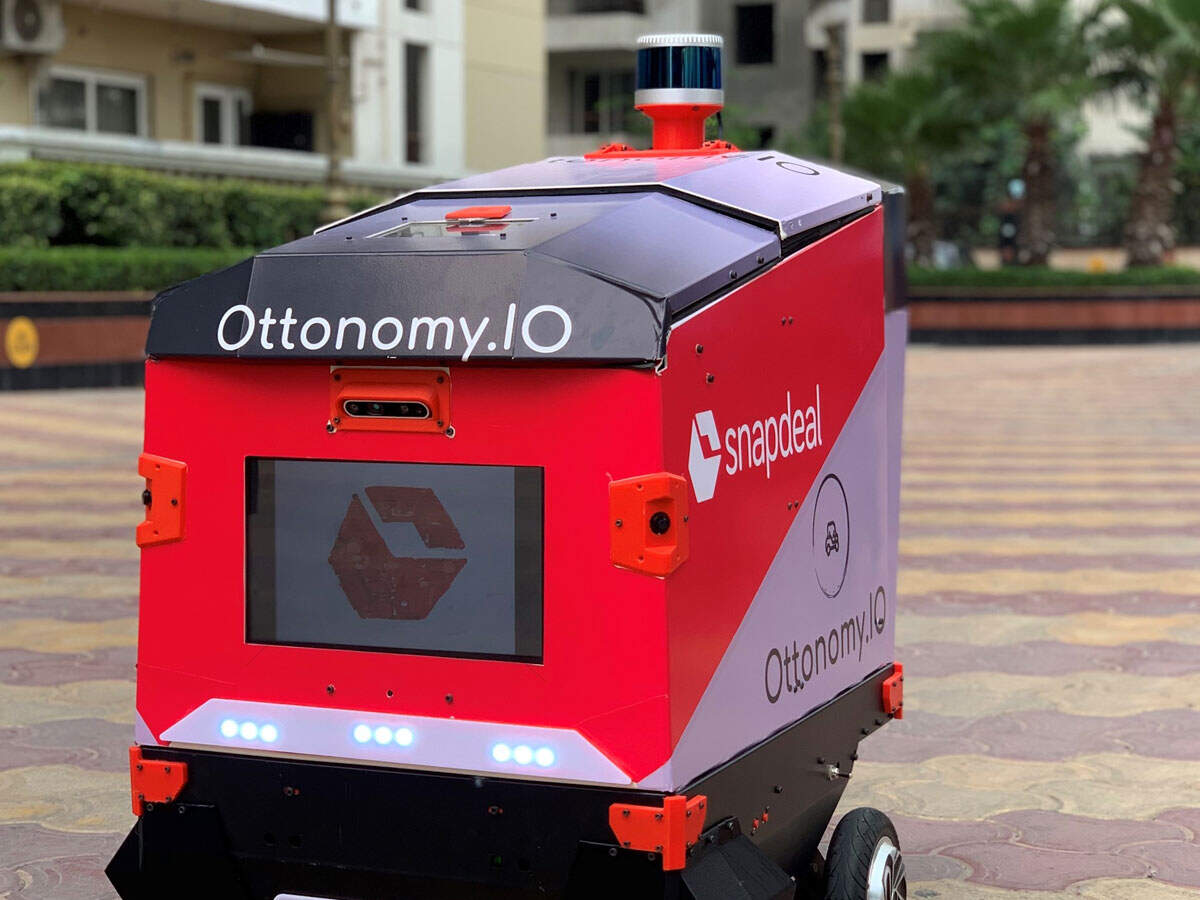 The e-commerce marketplace has partnered with homegrown autonomous mobility startup Ottonomy IO to conduct its first experiment in robot delivery at select locations in the Delhi-NCR region.
The robots built by Ottonomy carry packages from the gates of residential complexes to customer doorsteps autonomously, using cameras and LIDAR (Light Detection and Ranging) to navigate in crowded areas after being fed a map of the complex.
The units deployed for Snapdeal can also sanitize packages while in transit.
"We are investing heavily in artificial intelligence and machine learning to develop future-oriented capabilities. Delivery via robots is part of the evolving future of logistics and we are excited to partner with Ottonomy IO to test these technologies," a Snapdeal spokesperson said.
Another company executive said the delivery robots being tested might become a reality only after two years, but that it was committed to testing out the technology now.
Ottonomy's robots will have a holding area to keep packages secure and can be opened only when consumers scan a QR code.
It will also be able to carry multiple orders at a time, improving efficiency in deliveries inside large complexes.
Industry estimates suggest that 20% of the cost of delivering packages is in the last leg of deliveries, especially in large apartment complexes and IT parks. The inability to fulfil deliveries is also a big challenge faced by e-commerce players, not only in India but also globally.
"Contactless delivery is a need of the hour to ensure shopper safety and enhanced experience. Automating the last-mile delivery process and clubbing it with contactless interaction helps address safety concerns of both shoppers and delivery professionals," said Ritukar Vijay, cofounder of Ottonomy IO.
While Snapdeal is testing terrestrial robots, others such as Dunzo, Swiggy and Zomato are vying to test drones for deliveries.
The three firms are part of consortiums that have received approvals from the civil aviation regulator to test beyond visual line of sight (BVLOS) drones.
Globally, Amazon and brick and mortar retailer Walmart are testing drone and robotic deliveries, which are likely to become prevalent in the US market within the next few years.