Mirzapur season 3 release date has been confirmed by its makers. As previously reported, this popular Amazon Prime Video web series will continue with the same animosity that defined its first two seasons. To recap, Mirzapur season 1 followed two families – Tripathi and Pandit – as they became inextricably linked after an horrific incident during a wedding procession.
While Akhandanand Tripathi (Kaleen Bhaiya), is both mafia king of Mirzapur as well as being a millionaire carpet exporter, Ramakant Pandit (aka Kaleen Bhaiya), is both wealthy carpet exporter alongside being an upright lawyer). As Mirzapur Season 2 unfolded, revenge and power struggle ensued to establish themselves as undisputed ruler of Mirzapur once again.
Here is all that we currently know about the highly anticipated Hindi web series Mirzapur Season 3:
Mirzapur Season 3 Expected Release Timeline
Although Mirzapur Season 3's release has been officially confirmed, its premiere date has yet to be set. Rumours swirl that this latest season of the Hindi web series could begin streaming by 2022 as many artists like Vijay Verma have declared its conclusion on their respective social media handles.
Mirzapur Season 3 Cast Announcement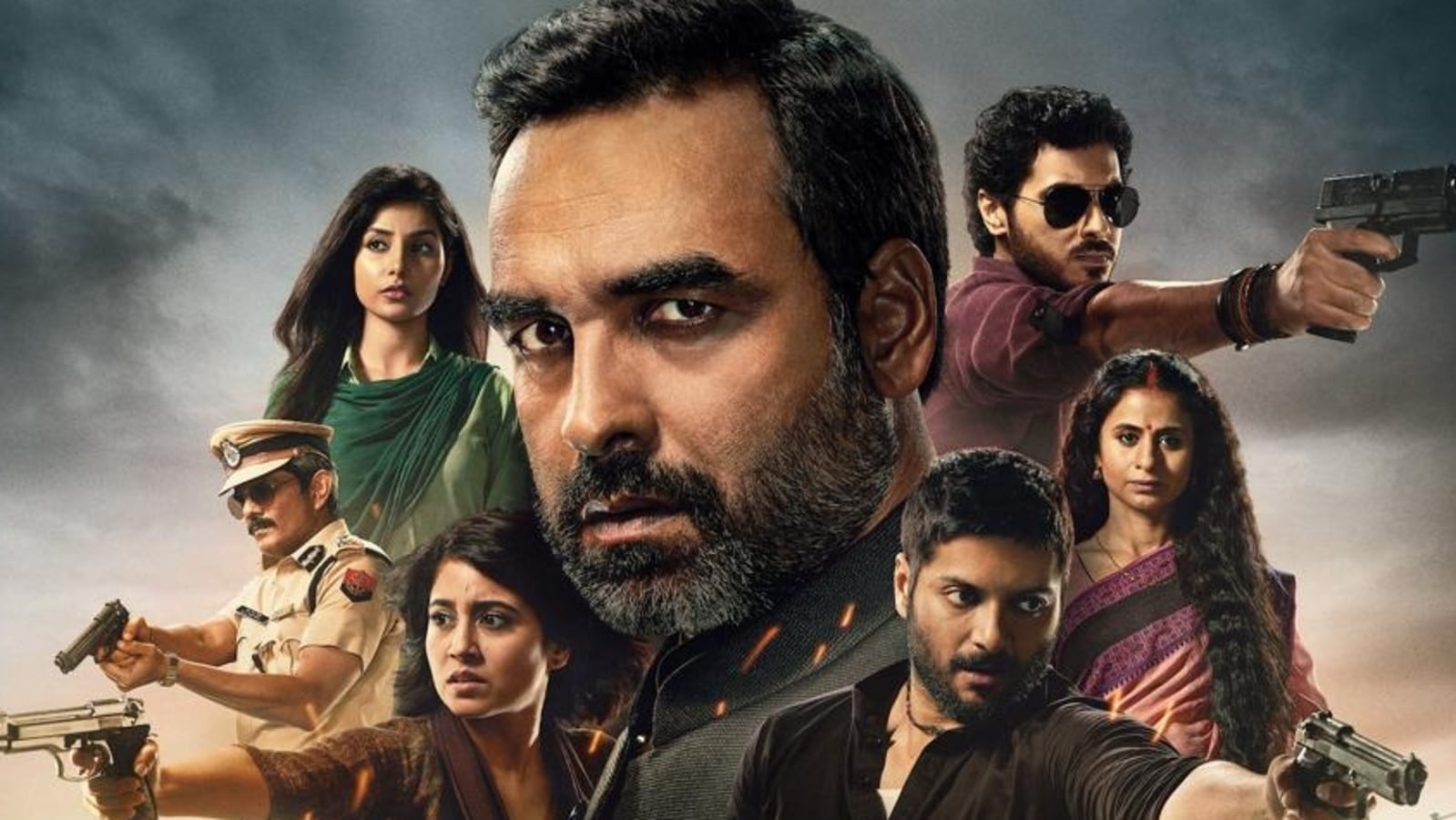 Most of the actors from Mirzapur Season 2 will return, along with many new faces joining the cast for Season 3. You'll recognize Pankaj Tripathi as Akhandanand Tripathi aka Kaleen Bhaiya, Ali Fazal as Govind Pandit aka Guddu, Rasika Duggal as Bina Tripathi, Vijay Verma as Bharat Tyagi and Lilliput plays Devdutt Tyagi aka Dadda; Vivaan Singh as Neelam Satyanand Tripathi;
Isha Talwar as Madhuri Yadav Tripathi; Shahnawaz Pradhan as Parshuram Gupta; Rajesh Tailang as Ramakant Pandit; Sheeba Chaddha Pandit; Harshita Gaur as Dimpy Pandit; Shaji Chaudhary as Maqbool Khan; Anjum Sharma as Sharad Shukla; Pramod Pathak as JP Yadav and Shernavaz Jijina as Shabnam
Mirzapur Season 3 to be Streamed Online: Where can viewers watch it?
Mirzapur Season 3 will be available to stream on Amazon Prime just like its predecessors (Seasons 1 and 2) which featured nine and ten episodes respectively.
Mirzapur Recap
Mirzapur is a crime thriller drama that follows two families in Mirzapur – an elite but corrupt Thripathis family and an upper middle-class Pandit living a simple life.
After an unfortunate incident brings these families together, things quickly turn ugly as their young blood doesn't agree on anything. Power struggles, ambition, revenge and hatred escalate until both families suffer irreparable loss of loved ones.
Mirzapur Season 1
Akhandanand Tripathi is the undisputed mafia king of Mirzapur, carrying on his legacy through his unworthy son Munna.
Born to a mafia don, Munna shows little regard for either law or human beings – until an unfortunate incident at a wedding procession brings them face-to-face with Ramakant Pandit – an upright lawyer – and his sons Guddu and Bablu; events quickly escalate between both families as bitter rivalry arises between them both families which eventually leads them into bitter rivals.
Mirzapur Season 2
After the wedding massacre, Munna becomes unstoppable with his power and hunger becoming an obsession. On the other hand, Guddu and Golu seek revenge but remain hidden and untraceable.
Kaleen Bhaiya now turns towards politics with Mirzapur's rulership up for grabs – will Munna take control or will someone else rise to prominence?
Mirzapur Season 3: What can You Expect?
No details have yet been revealed about Mirzapur Season 3, but it's expected to be more intense and gritty than its predecessors. Kaleen Bhaiya and Guddu's rivalry has escalated into something bitter with neither willing to back down.
Madhuri Yadav, the Chief Minister of Uttar Pradesh and Munna Bhaiya's widow also has his eyes set on taking over the throne; Sharad Shukla is Ratishankar's son who also wants the throne so this game of thrones could get ugly quickly and cruelly played out on some innocent bystanders.
Enjoy watching this video of iconic Mirzapur characters discussing various topics.