Cast Of Vecinos: Meet the Cast of the Mexican Sitcom
Cast Of Vecinos is a Mexican sitcom which premiered on Las Estrellas on July 10, 2005 and was created by Eugenio Derbez based on Aqui no Hay Quien Vive from Spain. The show follows the lives and adventures of neighbors living together in one apartment building.
Main Cast Of Vecinos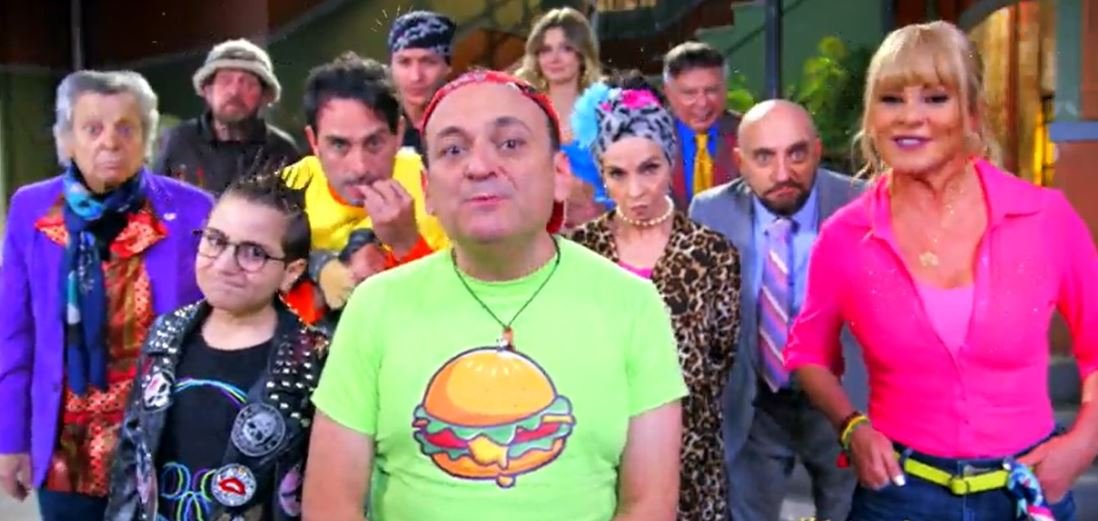 Francisco Rios "Frankie Rivers" (Cesar Bono)
Francisco is Lorena and Benito's husband and father respectively, an ex actor who now spends his time writing scripts for movies using his typewriter but most often end up plagiarizing from other films.
Lorena Rivers (Ana Bertha Espin)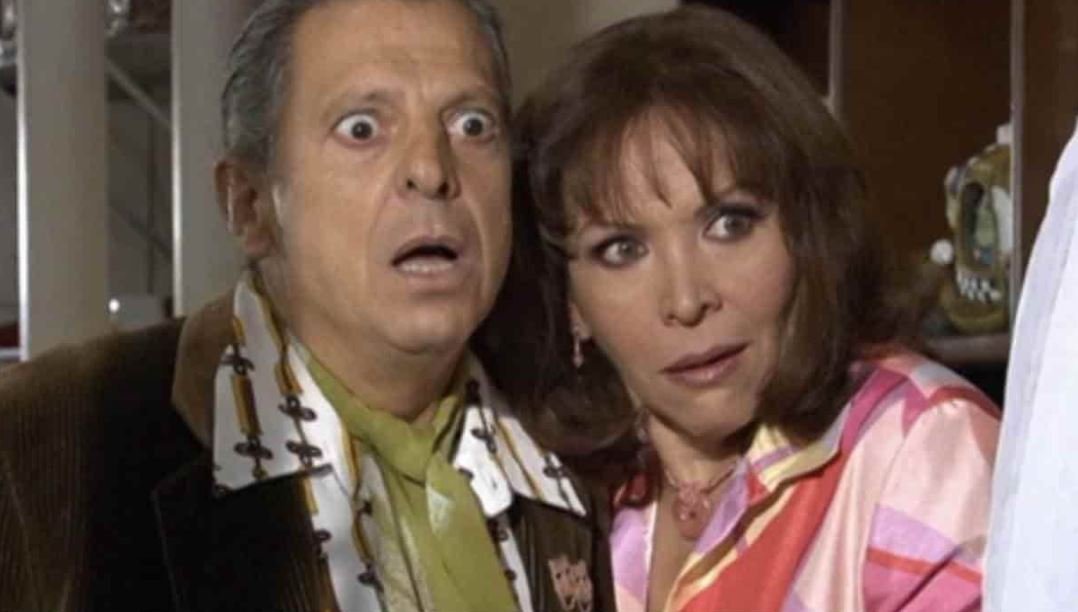 Lorena Rivers is Frankie and Benito's wife and mother respectively, often complaining about her husband's lack of work/income and nosiness with Magdalena and Silvia.
Benito Rivers (Octavio Ocana)
Benito is Frankie and Lorena's son and is smart, curious and loves video games and television. Unfortunately he often causes problems between himself and his parents or with their neighbors.
Silvia Olvera (Mayrin Villanueva)
Luis' wife and Alejandra's stepmother is a lovely and kind individual who works as secretary in a law firm. She does her best to get along with all her neighbors – particularly Magdalena who she holds close as her best friend.
Luis San Roman (Dario Ripoll)
Silvia's husband and Alejandra's father. A lawyer at Silvia's firm, Luis is often bothered and annoyed by his neighbors – particularly Pedro who competes with him at work.
Alejandra Lopez (Danny Perea)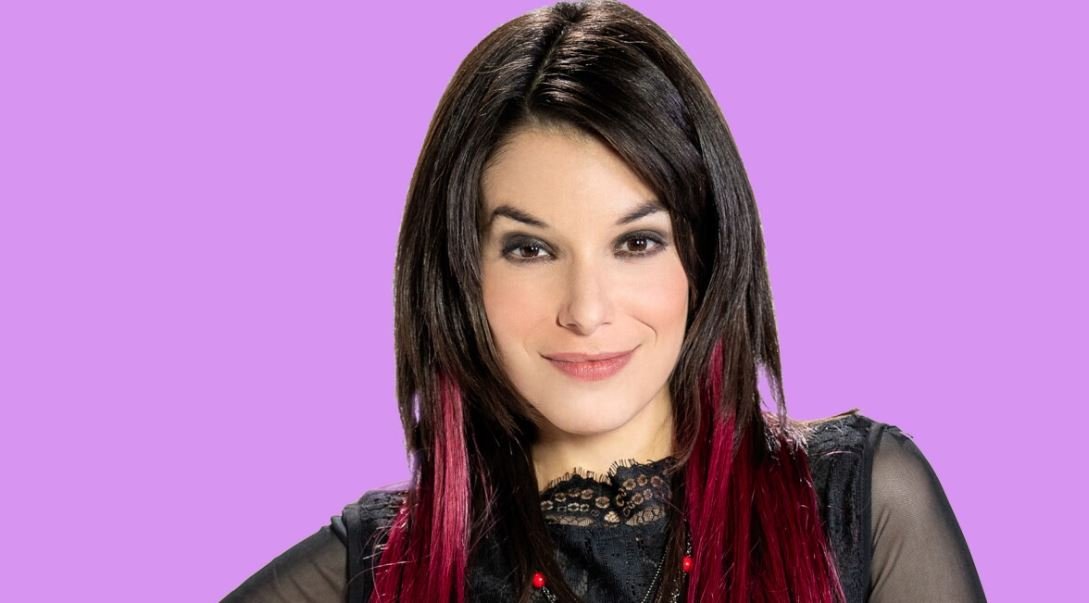 Alejandra is Luis' daughter and Silvia's stepdaughter. As an unruly teenager who prefers partying over being mothered, she frequently clashes with Silvia who attempts to provide for her needs as best she can.
Pedro Medina (Pablo Valentin)
Pablo Valentin is Magdalena's husband and Arturo's brother. As an attorney at Luis and Silvia's law firm, he competes aggressively yet is often inept when making decisions; their friendly rivalry creates conflict for all involved; with Pablo pitted against Luis but always in competition between themselves as friendly rivals for power in the firm.
Magdalena Perez (Macaria)
Pedro and Arturo's wife and sister-in-law respectively, she enjoys cooking and caring for her husband as she also likes socializing with neighbors by inviting them for coffee or dinner in her apartment.
Arturo Lopez (Moises Suarez)
Pedro is Magdalena's brother-in-law and Arturo lives there with Jorjais as landlord. Unfortunately, Arturo tends to be both cheap and greedy with regards to money; always trying to save or increase rent from tenants.
Jorjais (Manuel "Flaco" Ibanez)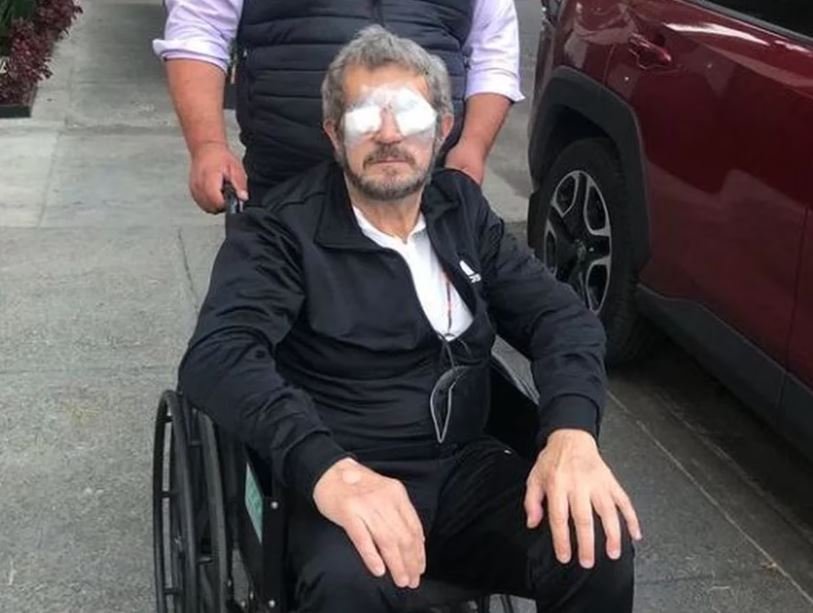 Arturo cares for Jorjais as though he were his son; this small and hairy pup enjoys barking at everyone he meets, especially Frankie who he abhors.
Recurring Cast Of Vecinos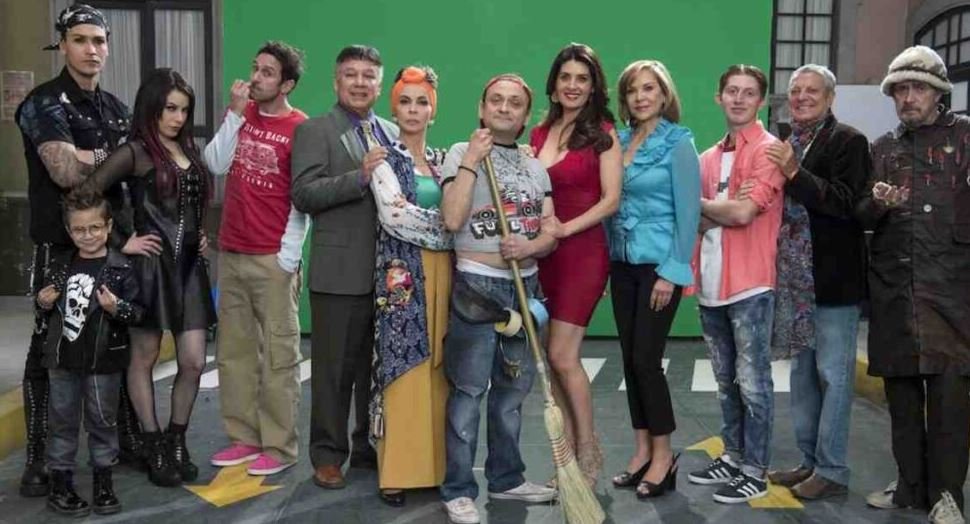 Roque Balboa (Polo Ortin)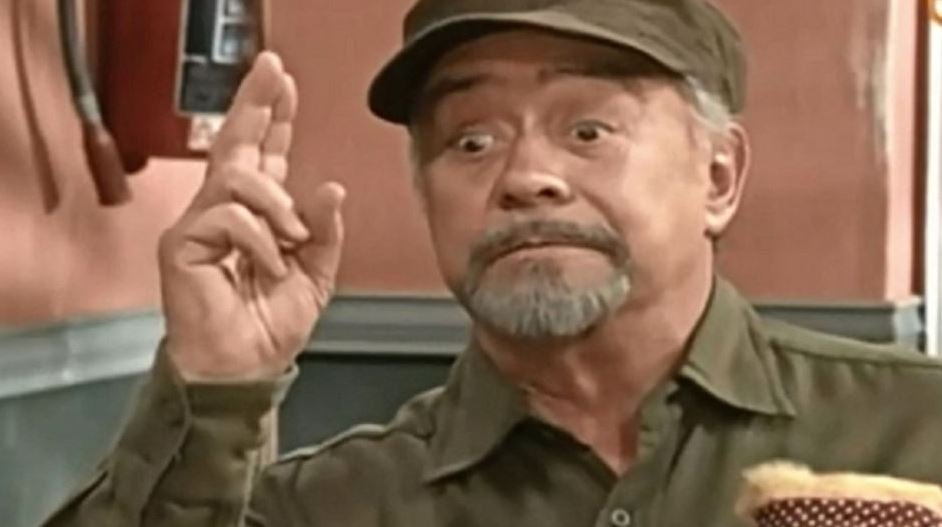 Vanesa's grandfather and Don Lorenzo's friend is often depicted as an elderly individual who enjoys playing chess and watching television, giving advice or sharing stories to his granddaughter or neighbors.
Vanesa Balboa (Roxana Castellanos)
Roque's granddaughter and Don Lorenzo's neighbor, she works as a saleswoman at a department store while simultaneously searching for love but often ends up dating the wrong men.
Don Lorenzo (Ignacio Lopez Tarso)
Don Lorenzo is both Roque's friend and Vanesa's neighbor. An old man, Don prefers reading books and listening to music as his primary pastimes; wise yet cultured yet frequently moody and grumpy; Don can also be extremely sarcastic and arrogant at times.
Rocko Ibarguengoitia (Markin Lopez)
Rocko is Morris' brother and Vanesa's former flame; a handsome and charming DJ at a nightclub who quickly becomes disloyal due to his irresponsibility and infidelity, ultimately leading to their breakup.
Morris Ibarguengoitia (Said Casab)
Rocko is Vanesa's brother and was her ex-partner; however, Morris Ibarguengoitia works as a computer technician and is somewhat awkward himself; due to this combined with being shy and insecure led to their breakup.
Cris (Georgina Holguin)
Cris is Liz's friend and Benito's love interest. She's beautiful and kind-hearted; she likes playing soccer and hanging out with her friends; however she is unaware of their feelings for each other.
Liz (Talitha Becker)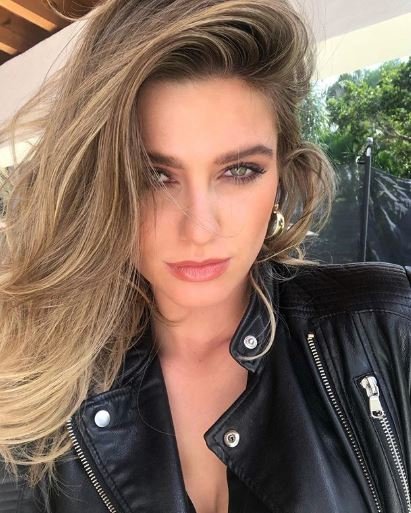 Liz is Cris' and Benito's mutual friend; she's smart and friendly, enjoying studying as well as helping others. Liz also supports Benito in his feelings toward Cris.
Virginia (Verania Luken)
Virginia is Silvia's friend and coworker at the law firm where they both work as secretaries, often giving advice or gossip on Silvia's personal or professional lives.
FAQ: The Ultimate Guide to Your Questions
Q: What is the name of the Spanish series Vecinos is based upon?
A: Vecinos is inspired by the Spanish series Aqui No Hay Quien Vive which ran on Antena from 2003-2006.
Q: What are the total seasons and episodes for Vecinos?
A: Vecinos has already completed 10 seasons with 263 episodes as of December 2021 and has already been renewed for an eleventh season.
Q: Who are the creators and producers of Vecinos?
A: Vecinos was created by Eugenio Derbez, an actor, comedian, director and writer best known for his roles in La familia P. Luche, Instructions Not Included, No Se Aceptan Devoluciones and Overboard. Additionally he produces Vecinos through 3Pas Studios.
Q: Where can I watch Vecinos online?
A: Vecinos is available to stream on Pluto TV, Tubi TV, Blim TV and Claro Video in some regions, as well as on its official YouTube channel of Las Estrellas.
Stay tuned to CHOPNEWS for the latest scoops and updates of Business News, Sports News, Technology News, World News and Entertainment News.
Suspiria Remake Cast: Who's Who in the 2018 Horror Film
Suspiria Remake Cast: Suspiria is a 2018 supernatural horror film directed by Luca Guadagnino and inspired by Dario Argento's 1977 Italian film of the same name. Dakota Johnson stars as an American dancer who enrolls at an elite dance academy in Berlin only to find that it is run by an underground coven of witches.
Tilda Swinton appears as three distinct roles – Tilda Swinton playing lead choreographer for the academy; psychotherapist (played by male psychotherapist), coven leader – in her three different roles. Mia Goth, Elena Fokina Chloe Grace Moretz Angela Winkler Ingrid Caven Sylvie Testud Renee Soutendijk also makes appearances in this version.
Dakota Johnson portrays Susie Bannion / Mother Suspiriorum
Dakota Johnson is best-known for her portrayal of Anastasia Steele in the Fifty Shades of Grey franchise, although she has also appeared in films such as The Social Network, Black Mass, How to Be Single and Bad Times at the El Royale. In Suspiria, she plays Susie Bannion from Ohio who auditions and joins Berlin's Markos Dance Academy where Madame Blanc (Swinton), its artistic director, soon becomes her mentor and becomes more impressed by Susie's talent and intuition than she anticipated.
However, she begins experiencing disturbing visions and nightmares and finds out that the academy is hiding a dark secret. Soon she realizes she may be the reincarnation of one of the Three Mothers; ancient witches known to dominate darkness.
Tilda Swinton stars as Madame Blanc, Mother Helena Markos and Dr. Josef Klemperer respectively in this play.
Tilda Swinton is an Academy Award-winning actress who has collaborated with director Luca Guadagnino on multiple movies such as I Am Love, A Bigger Splash and Call Me by Your Name. She has become well-known for her diverse and captivating performances in films like Orlando, The Chronicles of Narnia, Michael Clayton, We Need to Talk About Kevin, Snowpiercer, Doctor Strange and Okja.
Suspiria gives her three distinct roles to portray
Madame Blanc, Mother Helena Markos, and Dr. Josef Klemperer. Madame Blanc is the artistic director for Markos Dance Academy and powerful witch who leads its coven; she takes an interest in Susie to groom her as her successor. Mother Helena Markos is the founder of the Academy and oldest living witch.
She claims to be Mother Suspiriorum and demands sacrifices from other witches in order to extend her life. Dr. Josef Klemperer (portrayed by Swinton), was initially introduced as Patricia (Moretz). Patricia then revealed the truth about witches at her former academy – prompting Klemperer to investigate it further and rescue Susie from its clutches. Klemperer is known in this role by its full name of Lutz Ebersdorf.
Mia Goth, an English actress and model, first made her debut in Lars von Trier's Nymphomaniac. Since then she has featured in films like Everest, A Cure for Wellness, High Life and Emma as well as playing Sara Simms from Suspiria; an acquaintance and roommate of Susie at the academy who becomes suspicious of its activities after witnessing some strange occurrences at school; initially dismissive of Patricia's claims about witches but eventually becomes involved herself with uncovering its secrets with help from Dr Klemperer only to become trapped herself by them all!
Elena Fokina as Olga Ivanova
Elena Fokina, a Russian dancer and actress, makes her film debut in Suspiria as Olga Ivanova – another student at the academy who is close with Patricia and Sara; after Patricia goes missing she becomes angry with Madame Blanc and accuses her of witchcraft; storming out of rehearsal only to be trapped in an invisible force whose movements mirror Susie's dance movements, contorting and mauling her horribly until finally being brutally disfigured and maimed by it.
Chloe Grace Moretz plays Patricia Hingle
Chloe Grace Moretz, known by many as Chloe Moretz, first achieved prominence as a child star in films like Kick-Ass, Let Me In, Hugo and Carrie. Later she made appearances in films such as If I Stay, The Equalizer The 5th Wave and Neighbors 2: Sorority Rising. Moretz portrays Patricia Hingle from Suspiria who becomes paranoid and terrified of witches; confides in Dr Klemperer about her feelings before leaving her diary with him drawings and notes about their coven; eventually being captured and killed by them using body parts from Patricia.
Angela Winkler portrays Miss Tanner
Angela Winkler is a German actress known for appearing in such movies as The Lost Honor of Katharina Blum, The Tin Drum, Benny's Video and Clouds of Sils Maria. In Suspiria she plays Miss Tanner – one of Madame Blanc's loyal disciples at the academy and one of its matrons responsible for students training and discipline – while helping prepare Susie for ritual.
Ingrid Caven was chosen as Miss Vendegast
Ingrid Caven is a German actress and singer best known for her roles as Miss Vendegast in Suspiria. In this movie she played one of its matronly figures who supported Mother Markos over Madame Blanc – as one of its oldest members and an advocate of Mother Markos over Madame Blanc.
Sylvie Testud plays Miss Griffith
Sylvie Testud is an award-winning French actress, writer, and director. Her performances can be found in films such as Murderous Maids, Fear and Trembling, La Vie en Rose and Lourdes; for Suspiria she played Miss Griffith, an unhappy matron of an academy who attempts suicide by stabbing herself in the neck; she survived only to be fatally shot by Mother Suspiriorum later.
Renee Soutendijk plays Miss Huller
Renee Soutendijk is a Dutch actress known for appearing in films such as Spetters, The Fourth Man, Eve of Destruction and The Girl With Red Hair. In Suspiria she plays Miss Huller who is one of a few witches who vote for Madame Blanc over Mother Markos.
Jessica Harper as Anke Meier
Jessica Harper is an American actress and singer best known for her portrayal of Suzy Bannion in the original Suspiria. Additionally, she appeared in films like Phantom of the Paradise, Shock Treatment, Pennies from Heaven and Minority Report. In Suspiria she plays Anke Meier – Dr. Klemperer's wife who disappeared during Nazi rule – who appears in visions to him on ritual night before leading him there; later it turns out she was just an illusion created by Madame Blanc to lure him there.
FAQ: The Ultimate Guide to Your Questions
Q: What is Suspiria About?
A: Suspiria is a horror film set in Berlin where an academy run by a coven of witches uses its students for sinister ends. Susie Bannion discovers she may be the reincarnation of an ancient witch with potential power to challenge their leader and the coven's leader, however the plot thickens with more shocking discoveries about Susie being part of this group of evil.
Q: Are the events depicted in Suspiria based on actual incidents?
A: No, Suspiria isn't based on a true story; rather it draws its inspiration from Dario Argento's 1977 film of the same name made loosely on Thomas De Quincey's essay called "Suspiria de Profundis." De Quincey's essay contains a section called "Levana and Our Ladies of Sorrow", which introduces the Three Mothers – powerful witches who dominate darkness.
Q: How Does Suspiria End?
A: Suspiria's story concludes with a bloody ritual where Mother Markos attempts to transfer her essence into Susie; however, when Susie discovers she was really Mother Suspiriorum she kills Mother Markos and most other witches involved with the coven while sparing Madame Blanc who tried to protect her and some students unaware of its activities. Later she visits Dr. Klemperer who witnessed this act and erases his memories of both his wife and the academy telling him it would all come together in one piece so he may finally rest peacefully before leaving him in peace.
Stay tuned to CHOPNEWS for the latest scoops and updates of Business News, Sports News, Technology News, World News and Entertainment News