The Doodlebops: An Educational Musical Comedy Series for Children
The Doodlebops was a Canadian-American television series which ran from 2004 to 2007 on both CBC in Canada and Disney Channel in the US. A musical comedy show targeting preschoolers, this musical comedy shows featured Deedee Doodle, Rooney Doodle, and Moe Doodle who formed an eight-member rock band together and enjoyed singing, dancing, playing instruments and going on fun adventures while practicing together and later performing live concerts onstage and off.
Cast of The Doodlebops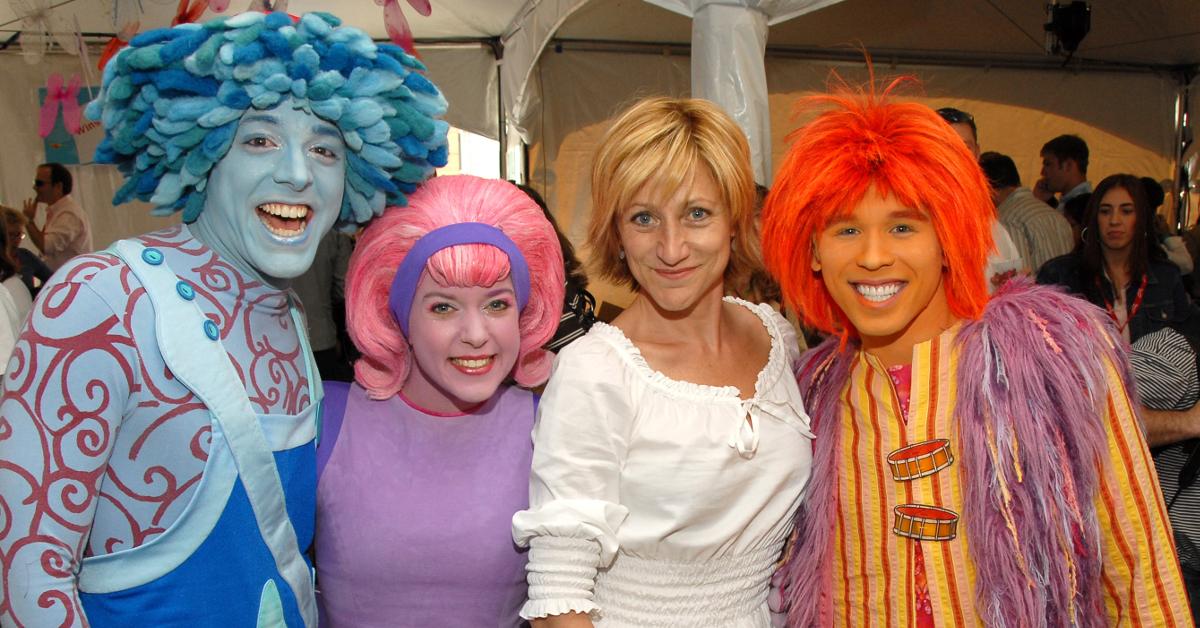 The actors playing Doodlebops donned costumes and prosthetic makeup to achieve their distinct looks, as well as performing songs and dance routines exclusive to themselves. Here is a list of main cast members and their roles:
1.Lisa Lennox stars
She as Deedee Doodle, the pink-haired lead singer and keyboardist for the band. She is energetic, enthusiastic and enjoys trying new experiences.
2. Chad McNamara stars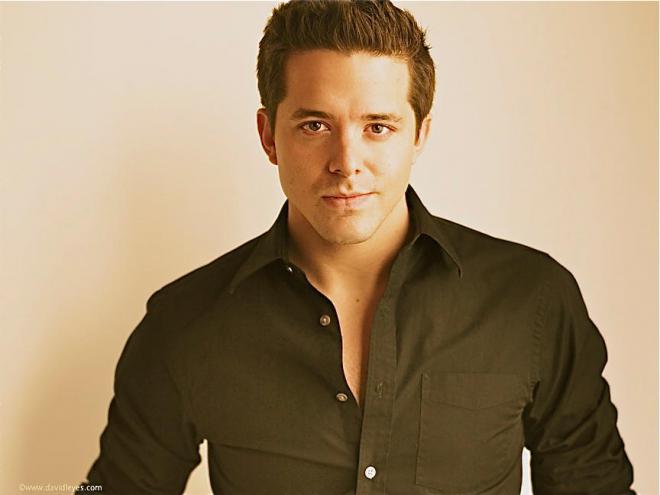 He as Rooney Doodle, the blue-haired guitarist and creator of the band. Smart and creative, Rooney likes creating gadgets and gizmos to keep his friends occupied during music practice sessions.
3.  Jonny Wexler stars
He as Moe Doodle, an orange-haired drummer and comedian of the band. He is playful and loves pulling the rope to make confetti fall from the ceiling.
4. John Catucci stars
He as Busd river Bob, an enthusiastic bus driver who transports Doodlebops to their concerts while singing the theme song of their show.
5. Ron Stefaniuk, Frank Meschkuleit and Jason Hopley
He appear as various puppets that interact with the Doodlebops such as Mr. Moosehead, Audio Murphy, Mudge and Mail Snail.
6. Jackie Richardson acts
She as Jazzmin, their manager who gives advice and motivation.
7. Kim Roberts
She plays Mazz, who owns a music store where the Doodlebops purchase their instruments and accessories, while various child actors act as fans and audience members of the Doodlebops.
Format of The Doodlebops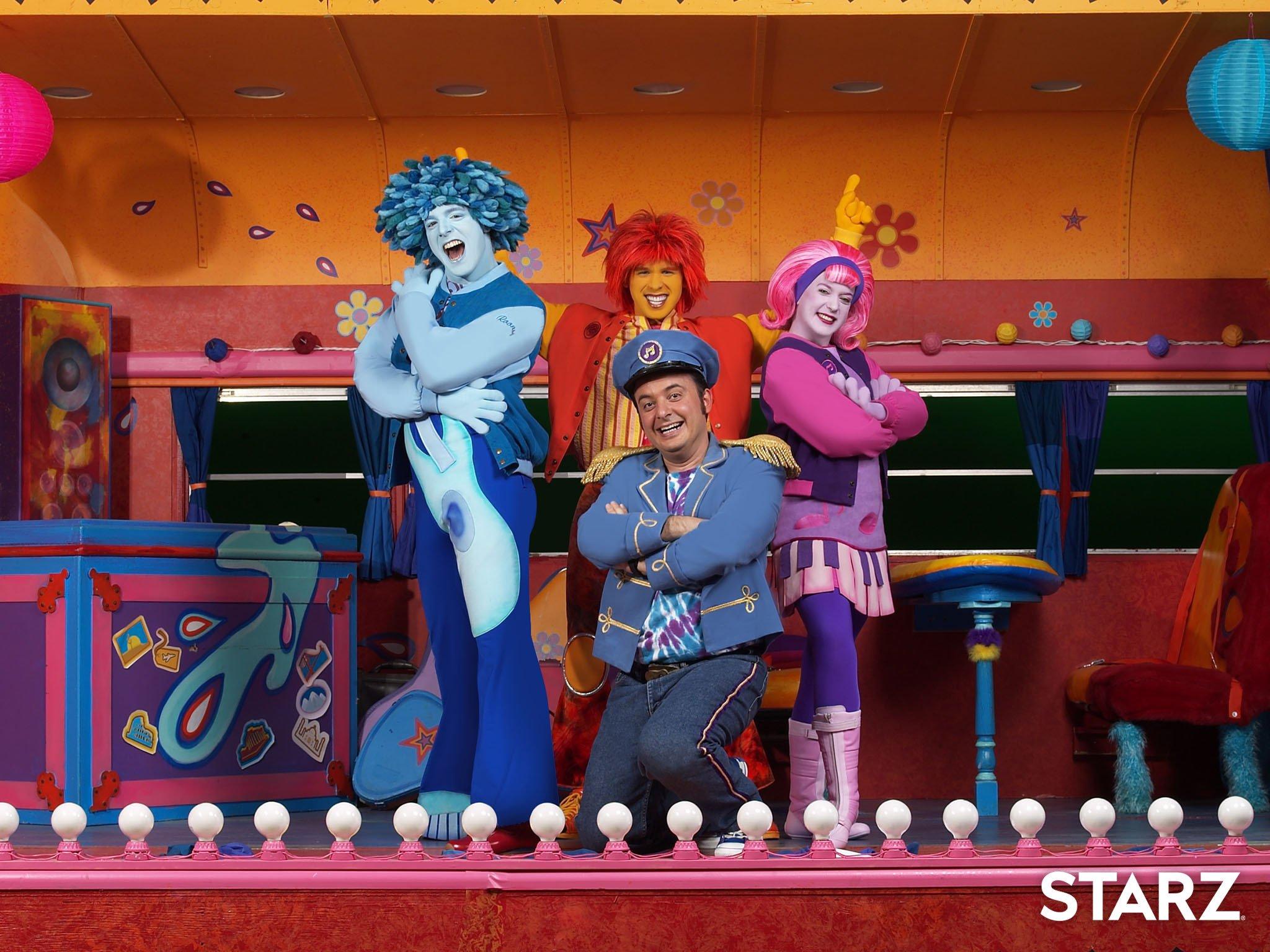 Each episode of The Doodlebops follows a similar structure:
Bus driver Bob introduces and sings the theme song of Doodlebops before beginning their rehearsal in their colorful studio, where they often encounter problems or challenges they must work through before performing onstage.
The Doodlebops visit different places or people to gain help or inspiration with their problem, often meeting Jazzmin, Mazz or one of the puppets along the way.
Upon return home they perform a song related to their issue or theme for that episode while teaching some dance steps as well as perform an original musical number for viewers to enjoy.
As the Doodlebops prepare for their concert, they board Busdriver Bob's bus. Once onboard they begin singing another song with him and all his passengers.
The Doodlebops arrive at their concert venue and perform one final song for their fans, as well as interact with some audience members and answer their queries.
Bus driver Bob concludes the show by singing an encore of the theme song before bidding farewell to viewers.
FAQ: The Ultimate Guide to Your Questions
Here are the answers to some frequently asked questions about The Doodlebops:
Q: Who Created the Doodlebops?
A: The show was co-created by Scott Fellows, Michael Hirsh and Carl Lenox who also wrote some episodes. |
Q: How Many Episodes Exist?
A: In total there are 65 Episodes across three Seasons.
Q: What kind of songs do they sing?
A: Popular selections include "We're the Doodlebops", "Get on the Bus", "Don't Pull the Rope", Tap Tap Tap" Jumpin Judy" and Wobbly Whoopsy".
Q: Where can I watch The Doodlebops?
A: You can catch some episodes on YouTube or Roku with subscription. Alternatively, DVDs may also be purchased or borrowed through your local library or purchased directly online.
Q: Are there any related or spin-off shows?
A: Yes, two spin-off shows exist: Rock & Bop with The Doodlebops (2006) which features live action segments with children dancing along to music videos; and Doodle bop Rockin' Road Show (2010) which follows them around in their magical bus.
Californication Cast: Where Are They Now?
Californication Cast: Californication was a Showtime comedy series which ran for seven seasons from 2007 to 2014. The show follows Hank Moody (David Duchovny), an ambitious novelist living in Los Angeles with his ex-partner Karen (Natascha McElhone) and teenage daughter Becca (Madeleine Martin). Hank is plagued with writer's block, substance abuse issues and complicated relationships with various women such as his agent Charlie (Evan Handler) and wife Marcy (Pamela Adlon).
Californication Cast Exposed: The shocking secrets and scandals of the actors behind the raunchy comedy-drama series
1. David Duchovny | Californication Cast
He acted as Hank Moody: As the protagonist of the show, Hank is an talented yet troubled writer trying to balance his career, family and love life. While charming and self-deprecating at times, Hank is also often irresponsible and self-destructive in nature; often getting into trouble with law, publishers or former lovers such as Karen or Becca. Despite this he still deeply loves them both yet struggles committing or staying faithful in relationships.
2. Natascha McElhone | Californication Cast
She acted as Karen Van Der Beek: Karen Van Der Beek was Hank's ex-partner and Becca's mother before they parted ways, an architect who moved with Hank to Los Angeles so she can pursue her career. Smart, beautiful, independent Karen finds herself bothered by Hank's antics and infidelity as well as wanting more out of life than what their relationship offers her.
3. Evan Handler | Californication Cast
He plays Charlie Runkle: Hank is Hank's longtime pal and agent, Charlie being both loyal but inept at crime. Married to Marcy (owner of waxing salon), but their marriage is marred by sexual issues and his affairs; as well as frequently getting involved with Hank's schemes that threaten both his career and reputation; Charlie also is the loving parent to Stuart (whom they had together after an earlier separation).
4. Pamela Adlon | Californication Cast
She plays Marcy Runkle: Charlie's wife and Hank's friend, Marcy is an outspoken and sassy businesswoman who runs her own waxing salon. While she loves Charlie deeply, she often feels discontented with their sex life and his lack of ambition; due to this dissatisfaction Marcy engages in drug use and promiscuity which causes affairs with Rick Springfield and Stu Beggs as well as becoming pregnant by them after divorcing Charlie; later reconciling both, raising their child together.
5. Madeleine Martin | Californication Cast
She acted as Becca Moody: Hank and Karen Moody's daughter Becca is an intelligent teen with an affinity for music and writing who feels embarrassed by her parents' dysfunctional relationship. Becca encounters romantic troubles with various boys such as Damien Miller (Ezra Miller), Tyler Foster (Scott Michael Foster), and Levon Cooper (Oliver Cooper). Eventually she relocates to New York in pursuit of college studies and her dreams.
Recurring Cast
1. Madeline Zima | Californication Cast
She acted as Mia Lewis: An aspiring writer who seduces Hank without divulging that she is Bill Lewis (Damian Young), 16-year-old son. Later she blackmails Hank by stealing his manuscript and publishing it as her own novel; additionally she develops an obsession with him while trying to disrupt his relationship with Karen.
2. Callum Keith Rennie | Californication Cast
He acted as Lew Ashby Hank is hired by famous rock producer Lew Ashby in season two to write his biography, becoming Hank's mentor and friend through their mutual passions for music, women, drugs and their friendship. Lew also falls for Janie Jones (Madchen Amick), one of Hank's former lovers who had broken his heart but eventually broke it himself.
3. Jason Beghe | Californication Cast
He acted as Richard Bates: Richard is a college professor whom Karen married after she broke up with Hank. An alcoholic suffering from bipolar disorder, Richard initially dislikes Hank but eventually becomes friendly towards him; additionally he briefly dates Carrie (Natalie Zea), Hank's stalker.
4. Rachel Miner | Californication Cast
She portrays Dani: Charlie's assistant and lover who betrays him by sleeping with Sue Collini's (Kathleen Turner) boss Sue and stealing clients away from him. Dani then becomes an agent herself competing against Charlie for Hank's business.
Stay tuned to CHOPNEWS for the latest scoops and updates of Business News, Sports News, Technology News, World News and Entertainment News